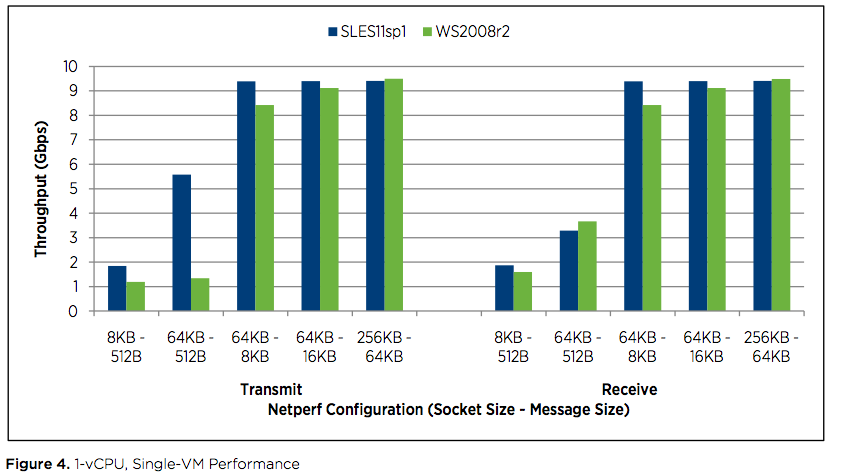 I found this performance study from VMware today, it was actually released yesterday but i want to put a small post about it anyway because i found the results very interesting!
This study shows that the virtual machines on vSphere 4.1 can saturate the physical network cards at 10 Gbit and also what was cool, VM-VM traffic inside one host could get speeds up to 27 Gbit. In this graph that i have copied from the report you can see that with only one vCPU you can get almost 10 Gbit both in transmit and recive, this is really cool cause this shows that virtual machines runnig in vSphere can be loaded with serious amount of network traffic and still deliver!
This report among other shows that there is no longer arguments for using a physical installation for your critical applications! and with the features that comes with virtualization you get more security and availability also.