Finally the AzureStack TP1 bits have arrived!
Yesterday the AzureStack TP1 PoC files was released and now you can play around and create your own Azure. Now I just need a decent hardware to run this!
If you have some issues with the requirements my friend Daniel have made a blog about how you can try to install it with less memory!
Shown below is the diagram of the PoC setup and here you can see all the different roles included for your Azure on premises 🙂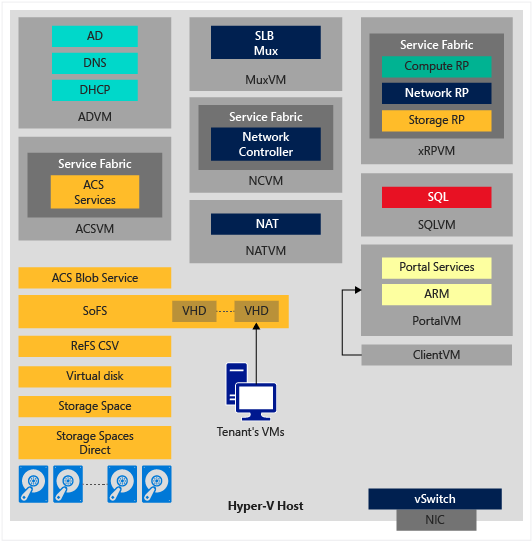 On this page you can read more about it and learn how to deploy it to your environment!