SCVMM 2012 R2 and deploying VM´s with altered name on vhdx
I observed a question on the technet forums regarding if it was possible to change name of the virtual hard disk when deploying a virtual machine or template from System Center Virtual Machine Manager, and the answer is yes.
Having a few hundred VM´s and all of them having the same name of the vhdx as the template might not look so good.
So how to solve this then, first of is when deploying new VM´s you should change the name and that can only be done in the VMM GUI when deploying to a host and not to a cloud. Notice that I create the VM from the template in the library view of the console.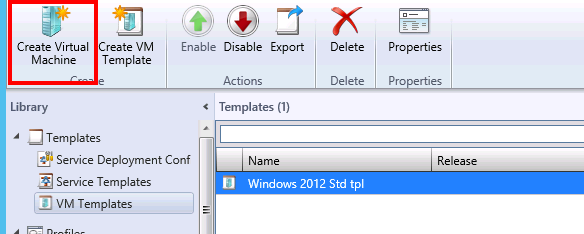 When using this way the console automatically fills in the guest os name. When creating a VM from a template in the VM´s and Services view that has to be filled in manually.
So how to get the name of the VM also on the vhdx that holds the VM´s operating system, as I described above, you have to select deploy to a host and not a cloud (of course, when the VM has been created it can be updated with a cloud)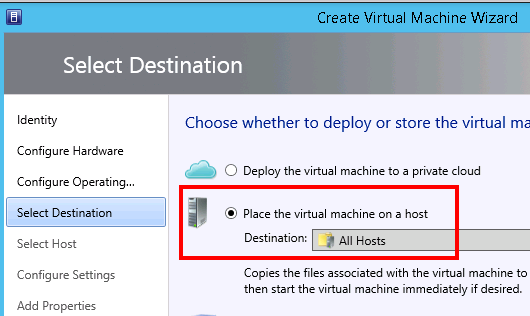 Then when you come to the configure settings view in the wizard, the option to change the vhdx name appears,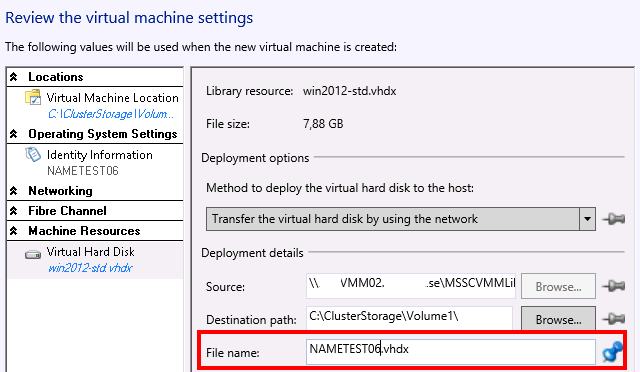 Surely you find that having vhdx that has the same name as the VM instead of the generic library vhdx name of win2012-std.vhdx more suitable?
In the next post I will show you how to change the names of the disks on already deployed VM´s.