VMM Configuration Analyzer for 2012 R2
In the upgrading of a VMM 2012 Sp1 to R2 I wanted to test and run the Configuration Analyzer. When clicking on the link from the VMM R2 GA media you should be observant that it points you to the wrong place though, as you can see on the following screendump there is a link on the splash screen.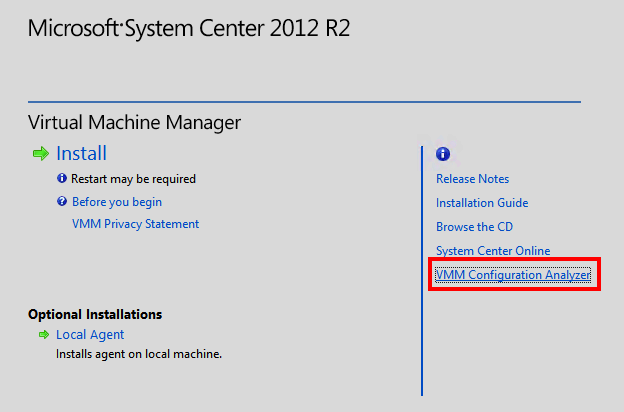 And when pressing that link you will arrive at the following site, which is wrong! So do not start downloading the stuff from this as these files are for the VMM 2012.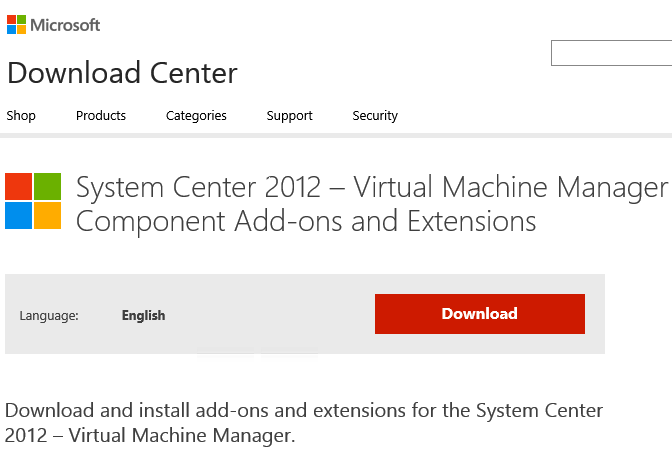 The right site is at the following link:  http://www.microsoft.com/en-us/download/details.aspx?id=41555 and looks like this, do also notice that it is an analyzer for the whole System Center suite so you can do analyzing of all your different SysCtr servers.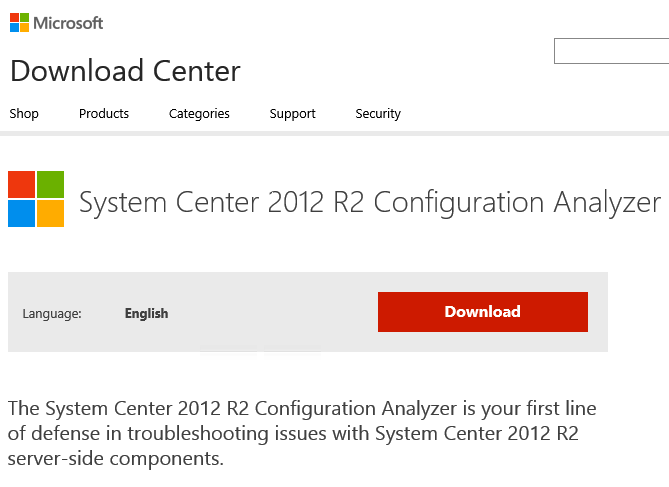 You can also at this technet site read more about how it works and what prerequisites you have to install first.