SC VMM 2012 SP1 UR4 – fixes the Cluster resource bug
I have on my blog done a post about how the VMM 2012 Sp1 not updated the cluster resource when doing Live Storage migration from one CSV volume to another in a Hyper-V cluster and now in the Update Release 4 of VMM 2012 SP1 they have finally fixed it!
Here you can see the Issue 13 that has been fixed

Also as in Issue 15 there was stuff left after a canceled or failed migration

One thing that could have been a wish was that they in this UR would have added the Windows 2012 R2 as an operating system, you can run Windows 2012 R2 as virtual machines in your 2012 Hyper-V but not assign the right OS on the properties on the VMM 2012 Sp1 🙁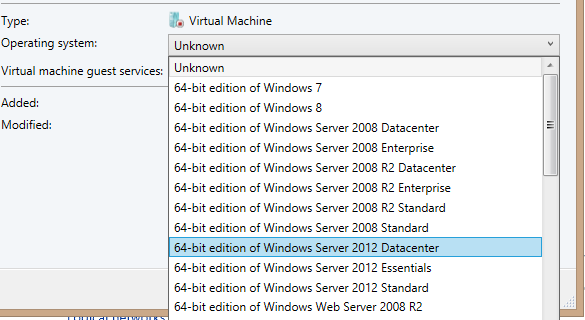 In Hyper-V this does not have an impact for the successful boot as in VMware VM´s where you set the best matching OS for the boot process to work flawlessly. In Hyper-V it uses the same BIOS for all your VM´s and this list is something for VMM and the database.