Add 2016 shared vhds to VMs fail with backend SOFS running Windows 2012 R2
We are doing some work in adding functionality and found an issue today! We have quite a few workloads running on a converged setup with Hyper-V nodes accessing storage from Scale-Out File Servers.
In our lab environment we have Hyper-V running on Server 2016 and these get their storage from SOFS and they currently run 2012 R2. For ordinary VM´s that has not been a problem. Now we wanted to get the VHD Scale sets (enhanced shared VHDX) set up for guest clusters running guest OS win 2016.
The documentation says not so much more than you need storage residing on a SMB or CSV volume, but when trying to add a VHDs file we get an error stating that the SOFS server does not recognize the file format of the vhd set and think it is a reserved file for windows!

Using a SMB share from a bunch of 2016 Scale Out File Servers gives no errors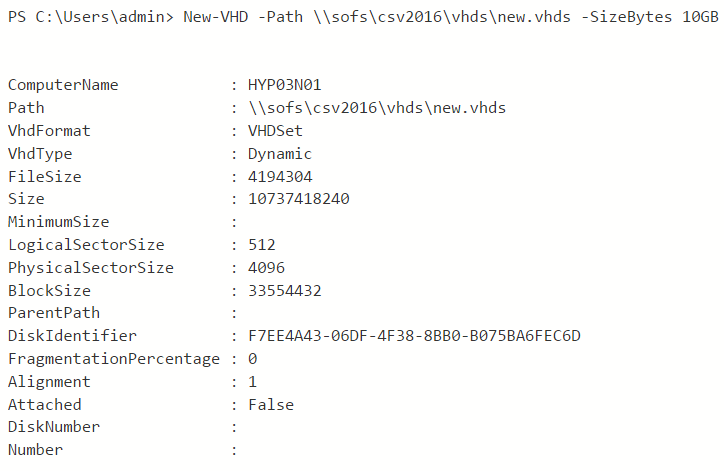 So upgrade those SOFS servers first and you will not run into problem 🙂
---