Running Honolulu on Windows Server 17079
I had Honolulu in an earlier release installed on a Windows Server Insider 17035 build and wanted to try the new feature that came in 17079 with inplace upgrade, that did not however work out as wanted and I had to run a clean VM instead! I have not looked more into why the upgrade failed, probably because the documentation said that it was supported from 1709…

Thanks to the insider system it is already a VHDx there that I could download and use and add it to my domain.
Once that was done I could add the honolulu msi into the VM with the magnificent Copy-VMFile cmdlet

And after a simple install I could connect to it from a Chrome browser! (IE is not supported)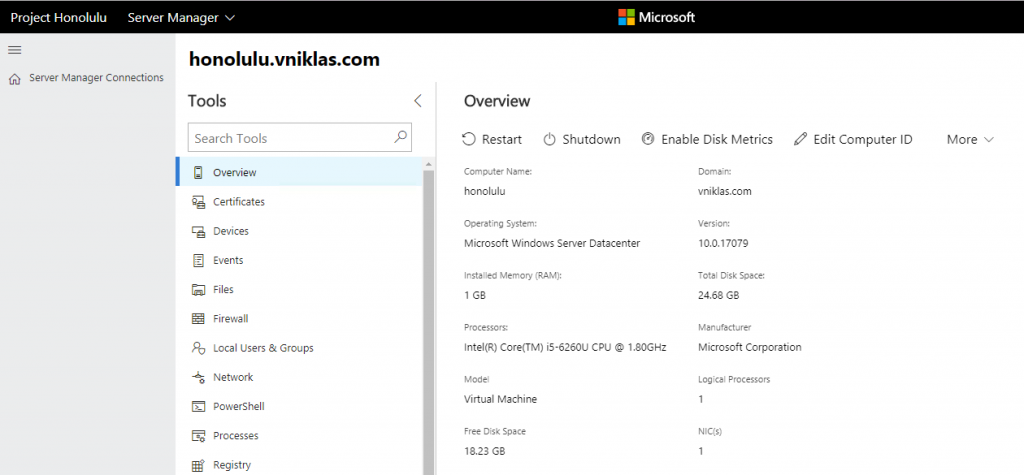 Have fun with your testing of Honolulu!