Hyper-V in new Windows Server technical Preview
So today Microsoft released their technical previews of Windows 10 and also of Windows Server
As an Hyper-V interested guy I wanted to check out some things in this build, there have already been a blog post about cool features such as rolling cluster updates so that you can have different versions in the Hyper-V cluster and keep the VM´s up all time during an upgrade.
There are some more info on the technet site discussing the different new features:
http://technet.microsoft.com/en-us/library/dn765471.aspx
I downloaded the Windows Server technical preview from my MSDN and started the installation, it was really fast (and yes I have an SSD)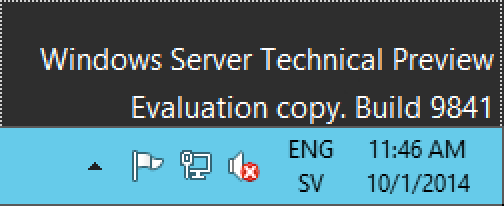 In this screendump you can see that 5.0.9841.0 version of the PowerShell is included in the server technical preview

And as you can see there is 182 cmdlets for the new Hyper-V PowerShell module

After you have moved your 2012 or 2012 R2 VM´s you can update the VM configuration to the latest version but beware that once done that you cannot move those VM´s back to the old Hyper-V host.

A new feature in this version is also that you can make snapshots (yea I still not like Checkpoint name) that uses VSS, and if that is not available it will fail-back to standard snapshots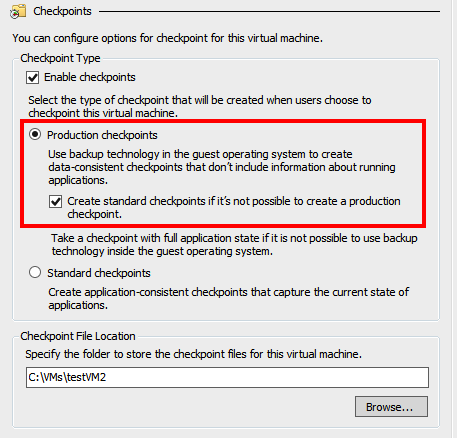 And still in this version you can via PowerShell enable Processor compability for those Windows NT server 😉


When I get some more time I will dig some more into it and do a follow up post
happy testing!