Running Redhat Enterprise Linux 7 in a generation 2 VM on Hyper-V
I was reading the post from Ben Armstrong how he installed and configured a Ubuntu Linux VM to work under a generation 2 VM.
And after that I wanted to try this with either Red Hat Enterprise Linux 7 or CentOS 7 as they would incorporate the Linux integration components that would be needed for being able to let go of that VM BIOS legacy generation 1 Hyper-V VM :-). Red Hat has released their 7 but CentOS is still in buildmode and thus this would be done on their "nightly build" as described on the site http://seven.centos.org and I did take a test with the current release but got an error during install with the EFI Boot so I went for the Red Hat and tried with that.
So Downloading the Redhat ISO and creating a VM was the first steps, If you do not have an account at redhat you can sign up and download a trial.
And then I created a VM and as Ben showed I disabled secure boot and added the ISO to boot: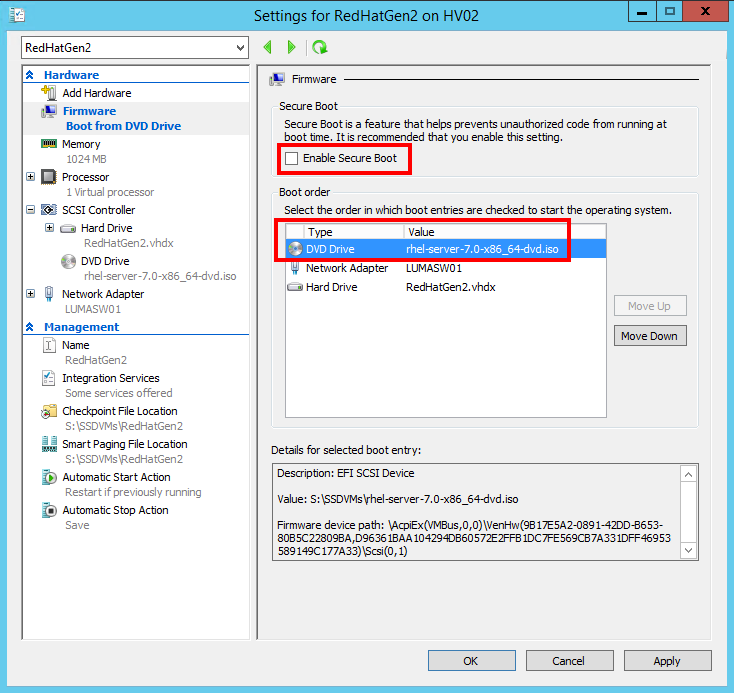 After that I booted the VM and connected the network and configured the settings and choosed a Server with A GUI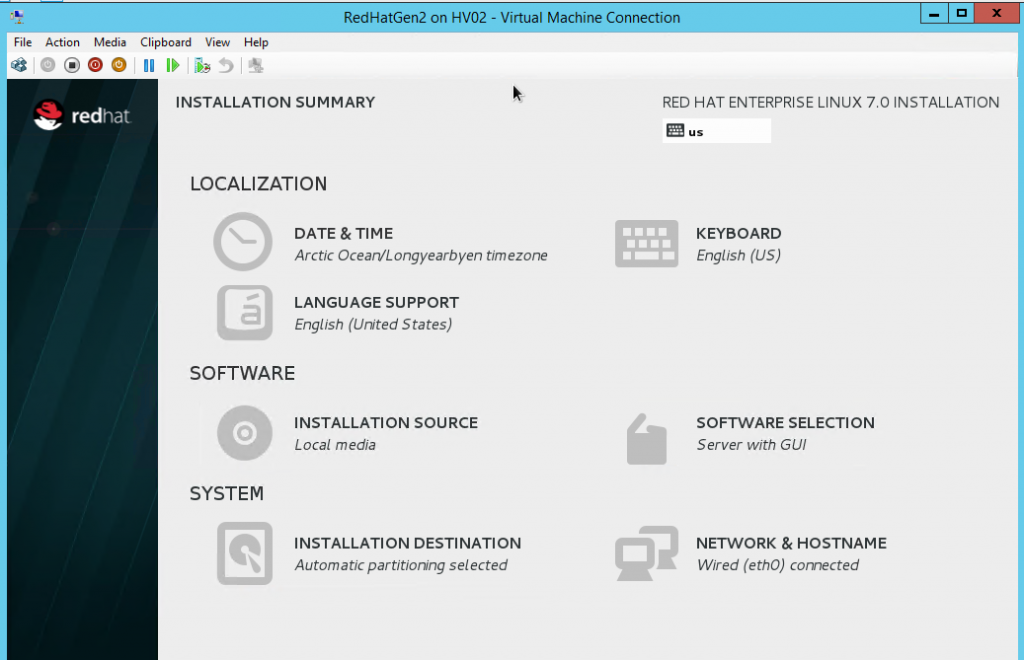 The installation was successful and I could reboot with no warnings or errors

Then once the installation was complete I could start a browser and test and as you can see it is a Generation 2 🙂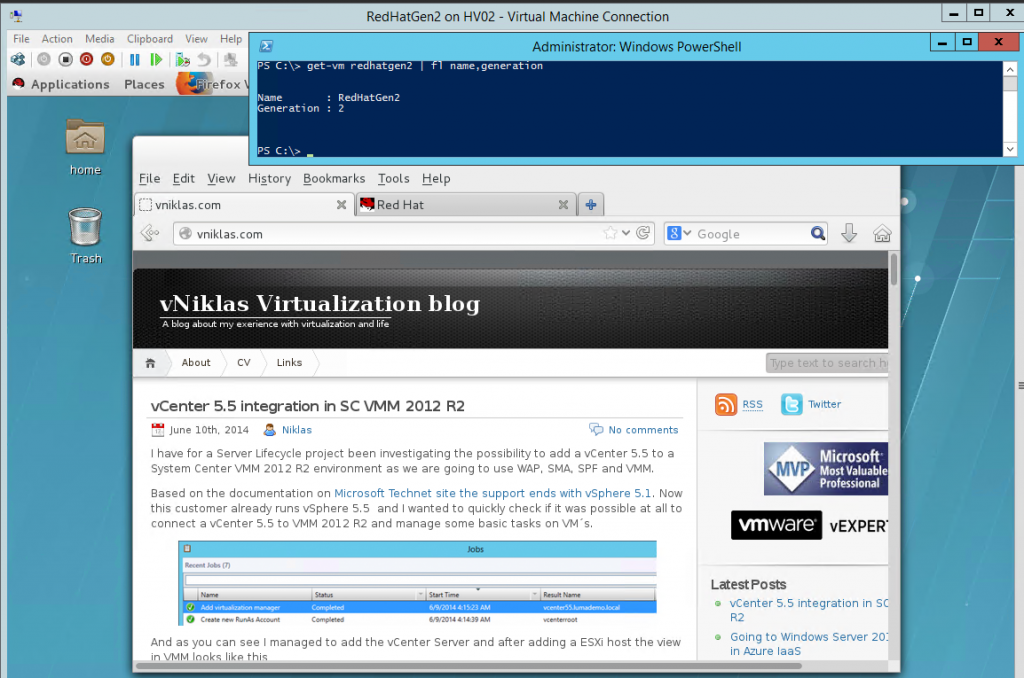 I will during the next couple of days check out the new builds of CentOS and see if my error will be fixed and I can create a Gen2 VM of that one also 🙂