vCenter 5.5 integration in SC VMM 2012 R2
I have for a Server Lifecycle project been investigating the possibility to add a vCenter 5.5 to a System Center VMM 2012 R2 environment as we are going to use WAP, SMA, SPF and VMM.
Based on the documentation on Microsoft Technet site the support ends with vSphere 5.1. Now this customer already runs vSphere 5.5  and I wanted to quickly check if it was possible at all to connect a vCenter 5.5 to VMM 2012 R2 and manage some basic tasks on VM´s.

And as you can see I managed to add the vCenter Server and after adding a ESXi host the view in VMM looks like this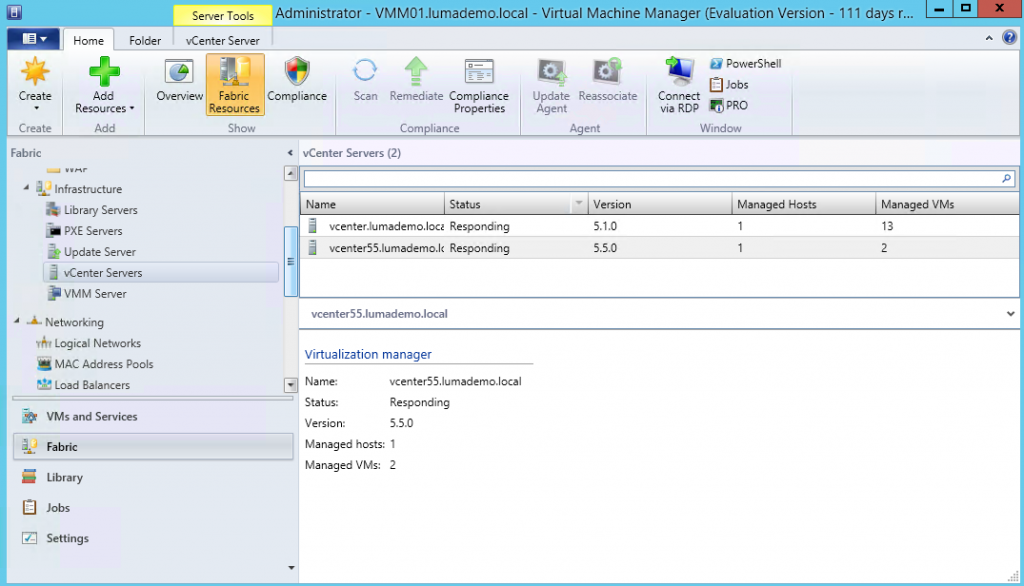 Checking it in PowerShell, I can see that it looks and reports in the same manner as the 5.1 vCenter that I have registered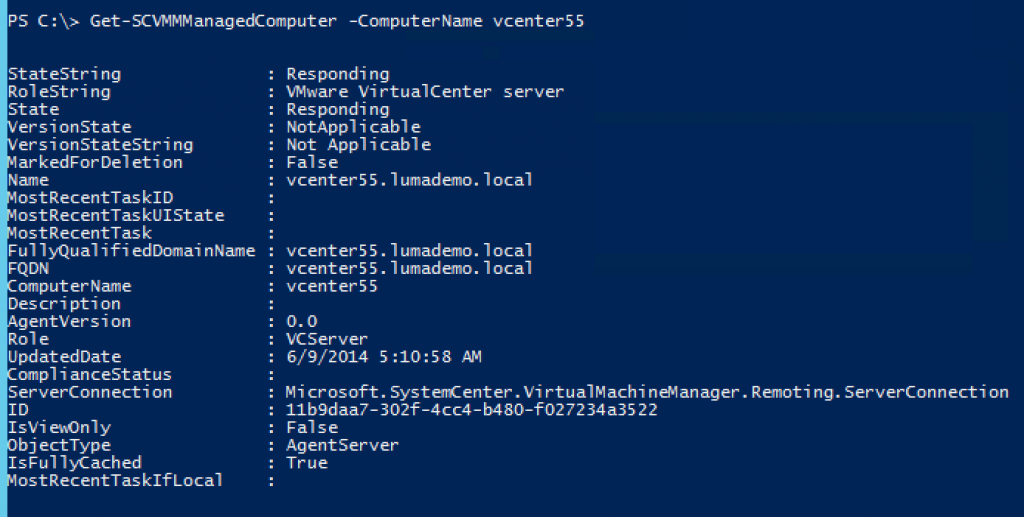 And after some VM massage I can see that basic tasks as starting, stopping and also taking snapshots works as intented through the vCenter 5.5.

Of course new features introduced in vCenter 5.5 and ESXi 5.5 for the VM´s will not work and there might be other things that also can have issues, I will continue to explore and if I find anything that seems to be a showstopper I will do a followup blog post.