MAP 9.0 Beta has been released
This morning a new beta of the Microsoft Assessment and Planning toolkit has been released and now it is version 9.0
This beta release of the MAP Toolkit helps increase the agility and cost effectiveness of deploying the latest Microsoft technologies. It also enhances usage tracking to include accounting for Remote Desktop Services as well as Server and Cloud Enrollment licensed deployments. MAP 9.0 beta additionally helps organizations assess their environment for Office 2013 and Office 365, track usage of Windows Server 2012, Lync Server 2013, SharePoint Server 2013, Exchange Server 2013, System Center Configuration Manager 2012, and SQL Server 2012. The Windows Azure assessment report has also been updated to include the latest Azure sizing.
I have upgraded my 8.5 to 9.0 Beta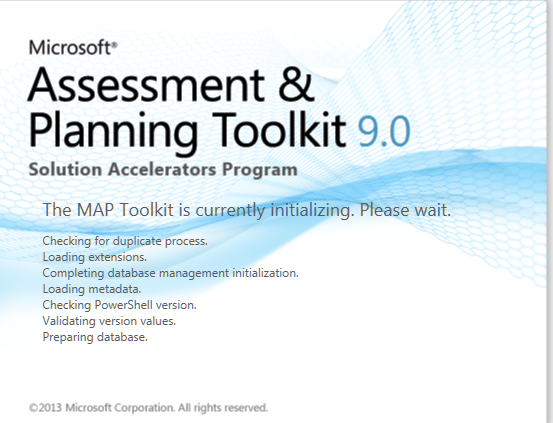 and when going from the 8.5 to 9 you can upgrade the database, if you have a MAP version 7 there is no possibility to upgrade to 8.5 or 9.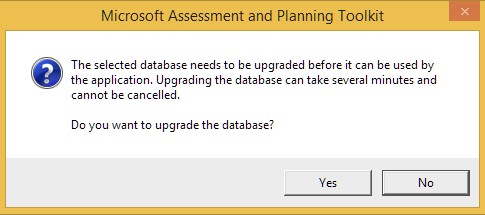 If you want to get the beta you can sign up at the connect site at this link.