Upgrading Windows Core Hyper-V from 2012 to 2012 R2
This morning I could read that the R2 preview bits was available to download and of course I had to download and install.
I have installed one Win 2012 R2 with GUI and also I have now tried to upgrade my Windows 2012 Hyper-V core server to R2, as you can see on the screendump below, I had some issues to take care of.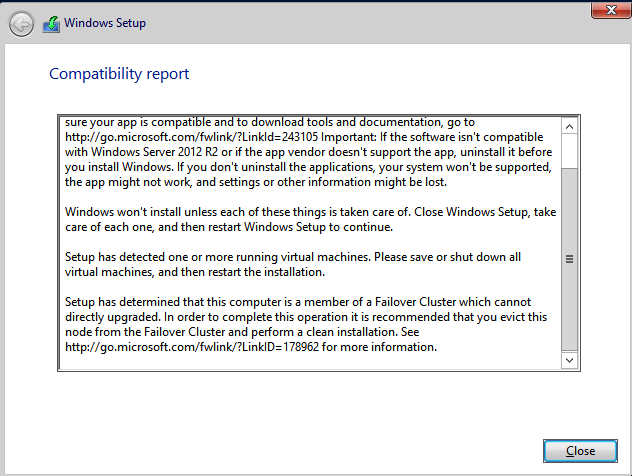 After evicting it from the cluster and also stopping all VM´s I could continue to upgrade the server, it was really fast (now I have SSD and that does make a difference 😛 ) but still, the feeling is that Microsoft have done some work on making the R2 more rapid, the Powershell console is also more alert and responsive when starting it.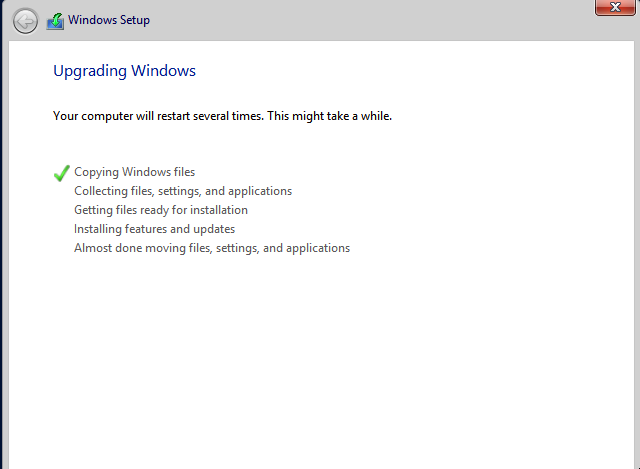 I will continue to evaluate the Preview and there will probably be some more posts about my findings in the R2 release 🙂