MAP 8.0 on Windows 8 and inventory VMware vSphere
This weekend I have been trying out Microsoft Assessment and Planning toolkit that late last year came in version 8.0. Last week I was attending a partner training in the DCCM PA on VMMT and one of the components in that is the MAP. The VMMT uses both SC Orchestrator and Veeam Backup and Replicaton to help in automating migration of VMware VM´s to Hyper-V.
I have been working a lot in NetIQ Platespin Recon and had some pointers to the MAP team last year at the MMS in Las Vegas, but not all ideas has yet find their way into this product and yes it is free to download so maybe the resources to this team are limited. I will show you two of the most annoying things later in this post.
I tried to install it on a Windows 8 and got the following error,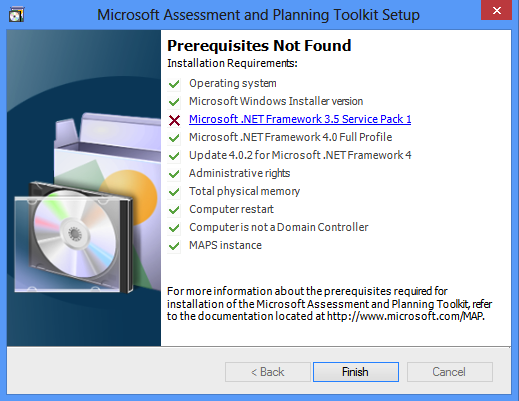 So with powershell I easily add the .Net 3.5 (It is not in there by default)


As you can see the output says it does not need a restart but when you try to install there will be an requirement error that says you must restart. and after that everything is ok and I successfully installed MAP.
As for when you want to inventory your VMware environment you do not need to enter every host, Point out the vCenter and an account to that and you are fine, MAP will then analyse and inventory that for hosts and VM´s. If you, as many customers I have been at, not changed your SSL certificate after installation of the vCenter it is important that you uncheck the following SSL verify check or you will not get any inventory data and it helps to also add an account that can talk wmi to the VM´s so you get more information about them.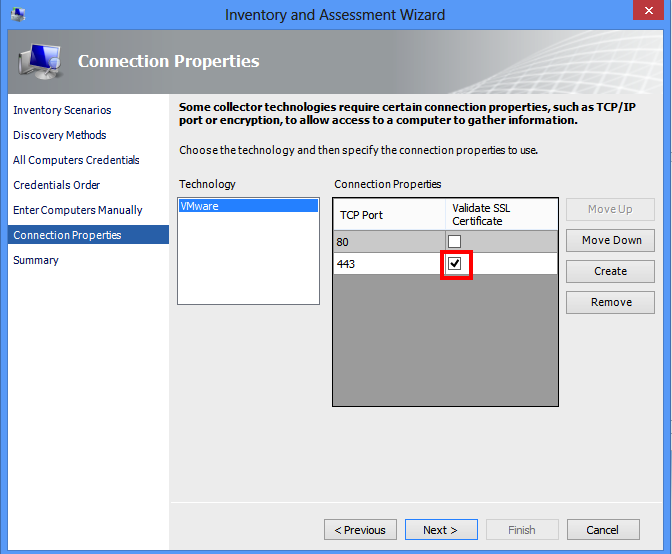 So what is the annoying things with this great product. first of all it is not an service so when you want to capture performance data you have to have the application up and running the whole time it is collecting (and no that is not good design). In an migration and consolidation project you want to get data for at least a week and probably a month or more and then have to rely that the application is not closed during this time is not so good (fix that in MAP 9 please). The following screendump shows what dialog I get when I try to close the application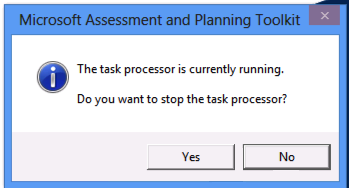 The next thing is that you might want to get some reports during the performance capture but that is not possible because the task processor is busy (well I heard about single thread applications but did not think they lived in 2013).

One thing they have fixed is when you are going to collect the performance data you no longer need to add the computers from a csv file as in earlier versions (did not try the 7.0 so do not know if it was fixed already then) but now actually get a list you can choose from!

Besides these small feature requests or what we should call them I think MAP is a great free tool to help you in getting good answers in your environment. It is not only for virtualization but also helps with answering if you can upgrade your servers to 2012 and also If your clients can run windows 8 and so much more.
Read more and find the link to download it for free here and try out for yourselves.