Go to the TEC 2012 conference in Barcelona

This year I will present at the Technology Experts Conference by Quest again. Last year I had a session about how to successfully implement and transition into a Hyper-V platform. And this year I will do two sessions in the virtualization track. There are some very skilled speakers listed and I feel proud to be one of the listed.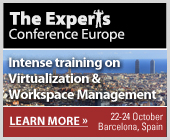 Mythbusters go Hyper-V 

Maybe not so much explosions as on TV but I will try to in a fun and entertaining way do some mythbusting in the Hyper-V virtualization world. We will go through some of the common myths out there among IT professionals and implementers. Microsoft Windows Hyper-V has gone through a massive facelift from 2008 R2 to the new 2012 with loads of new functionallity and performance. Maybe you still rely on old information about how to set up and configure your virtualization platform. I have put some of the common claims to test and will show if they are myths or true. Watch out for some irony and jokes during the session.
Powershell is the way to handle Windows Hyper-v 2012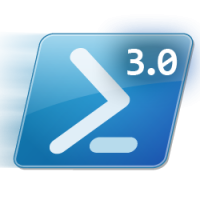 In this session we will look at how to manage Hyper-V in the new Windows Server 2012 with powershell and the cmdlets in the Hyper-v Module. We will look at the new functions that have been released in the new Powershell version 3 and how we can use them when deploying and managing the hosts and the virtual machines. We will in this session go from scratch to a fully deployed environment without using the GUI. In the session we will also look at how to find Hyper-V servers in your Active Directory and what VM´s are running there, we will also look at how to schedule a daily health report on your VM´s and hosts.
Hint to save money on registering:
TEC are offering a discounted 850 Euro rate for  delegates who register by 21 September! To receive the discount code, please email TEC2012@quest.com.