Novell Platespin Forge upgrade
The past two days i have been upgrading a Platespin Forge from 2.5 to 3.1 on a Forge 510 Appliance, this runs VMware VI 3.5 Update 4.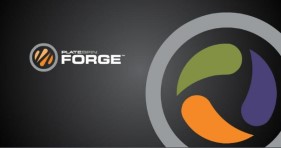 I think that the Forge appliance is a really good product for companies that have a need for a Disaster Recovery solution. If you want to read more about it click here.
The customer had bought the appliance for two years ago and has not had any time to set it up and start replicating workloads.
The appliance is a customized Dell HW with a custom VI 3.5 installation, We could not upgrade it to vSphere, the only update on the Novell site is the VI 3.5 U5. We tried to upgrade via the vSphere Client Host Upgrade Utility but got a failure, we also tried the hostupgrade.sh script also failing. We have started a support case asking novell how to do and i will update the blog when i get the right procedures.
The next trouble we went into was when we tried to upgrade the Forge Management VM software from 2.5 to 3.1, The installation succeeds but when we check the gui we do not have an protect container which is kind of vital because without it we cannot start any protection of workloads, if we checked with the Platespin browser executable we could see it there but not in the web gui. The not so obvious solution to this was to do a two part upgrade, first update all windows patches and then upgrade to version 3.0.2 and verify that the container for protection was still there and working, after that we could proceed with the upgrade to Forge 3.1 (which is of today the latest version) and after this the protect container was there and refreshed correctly. Thank God for VM snapshots that we took after each step so we easily could go back after each failed step!
Although the upgrade steps in the documentation did not work for us i can recommend it because Platespin has always done a good job on writing  and explaining in their product documents.
Some strange issues regarding when we add the Management VM to their domain and install AV is left but that is another support case.