Azure Certification guide: AZ-103 / AZ-104
Now the time has come for a guide on how to succeed in the Azure Administrator Associate exam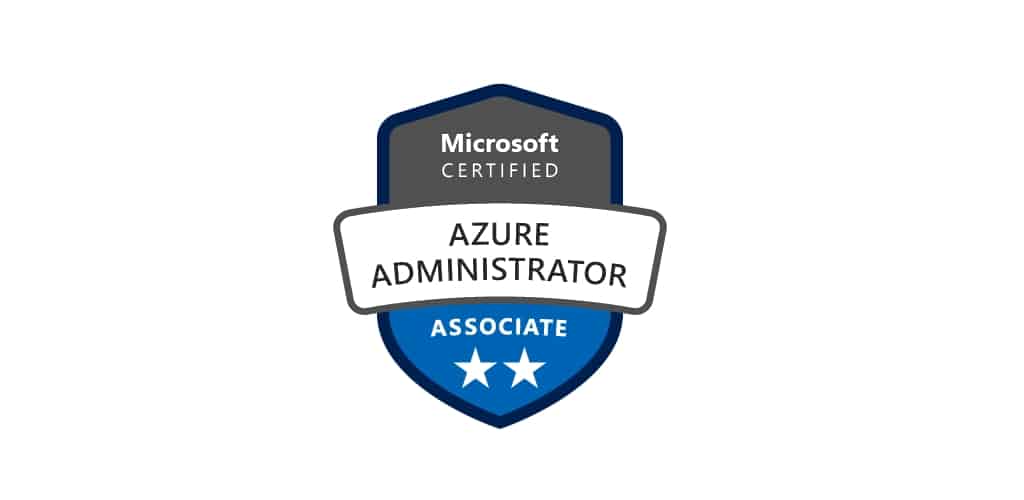 I managed to succeed this one on Ignite 2019 where the possibility to do exams the whole week free! There was though based on the amount of attendees a limit of one (1) per person.
Skills measured:
Manage Azure subscriptions and resources (15-20%)
Implement and manage storage (15-20%)
Deploy and manage virtual machines (VMs) (15-20%)
Configure and manage virtual networks (30-35%)
Manage identities (15-20%)
As you might see on the cert page there is a transition now happening and as the content have changed quite a bit there is a good idea to do the AZ-104 instead to be future proof!
Learning resources:
I used some different resources for preparing me, I have already the 70-533 in the bagage so I did have some understanding of the administrator exams..
First of all the Microsoft learn have a learning path that covers a great deal of the required skills.
Secondly I used a book from Packt written by Sjoukje Zaal that was very good and got me even more prepared.
The book goes through the different skills required in a structured way and helps in the learning process.
What you learn from the book:
Configure Azure subscription policies and manage resource groups
Monitor activity log by using Log Analytics
Modify and deploy Azure Resource Manager (ARM) templates
Protect your data with Azure Site Recovery
Learn how to manage identities in Azure
Monitor and troubleshoot virtual network connectivity
Manage Azure Active Directory Connect, password sync, and password writeback
Good luck in your preparations and hope you will be as successful as me!