Renewed as a MVP 2018-2019 in Cloud and Datacenter Management
It is with great joy I have got the renewal of my MVP status for another year!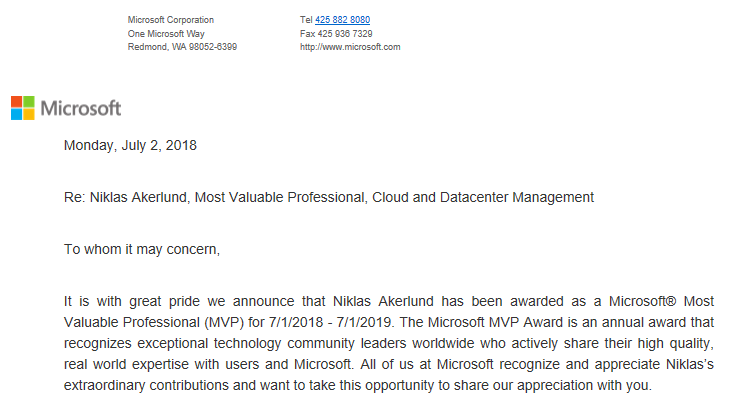 Thank you all in Microsoft and the community that enjoy my contributions and I hope that you will keep on following what I am sharing the following year!
Have a great summer!