#4 Microsoft Most Valuable Professional 2017
So again I have been awarded the MVP from Microsoft for my contributions in the technical communities with the Cloud and Datacenter Management expertise. This is now my fourth award.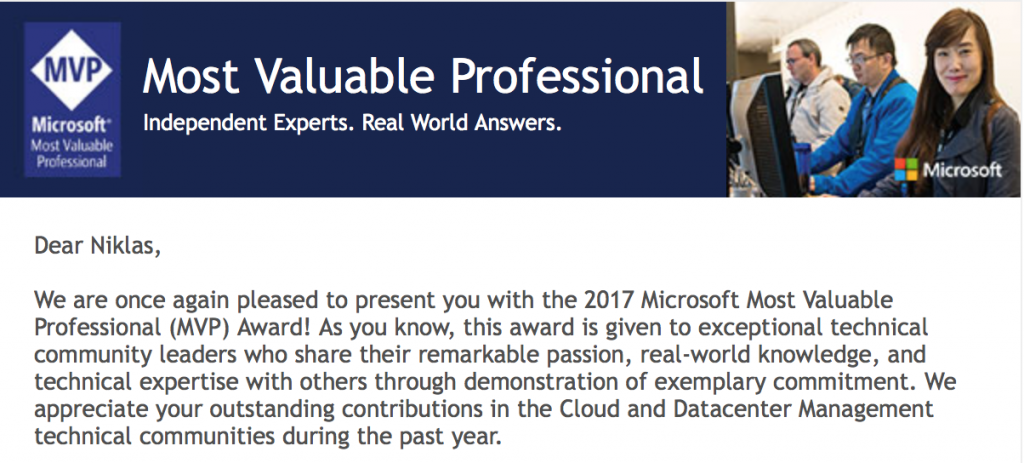 Thanks and it will most certainly be a new fun year with adventures and challenges!