Deploying VMM 2016 will require SQL 2012 SP2 or later
Revised: Based on the SQL req page that have been updated it now is supported to run on SQL standard and from SQL 2012 SP2, the following link on the VMM page though still says 2014 Enterprise but that will be updated. My MVP friend Anders Asp have got info that I share here:
"Official MSFT statement: That is likely a carry over from earlier TP content when we had a bug that installation would fail on Std SQL(TP3?). Standard should work."
//As you can see the System Center VMM 2016 GA will require a SQL 2014 Enterprise or later, so you will not be able to use a standard SQL to be supported. So if you are upgrading from a VMM 2012 R2 you will also have to upgrade your SQL to the Enterprise level.//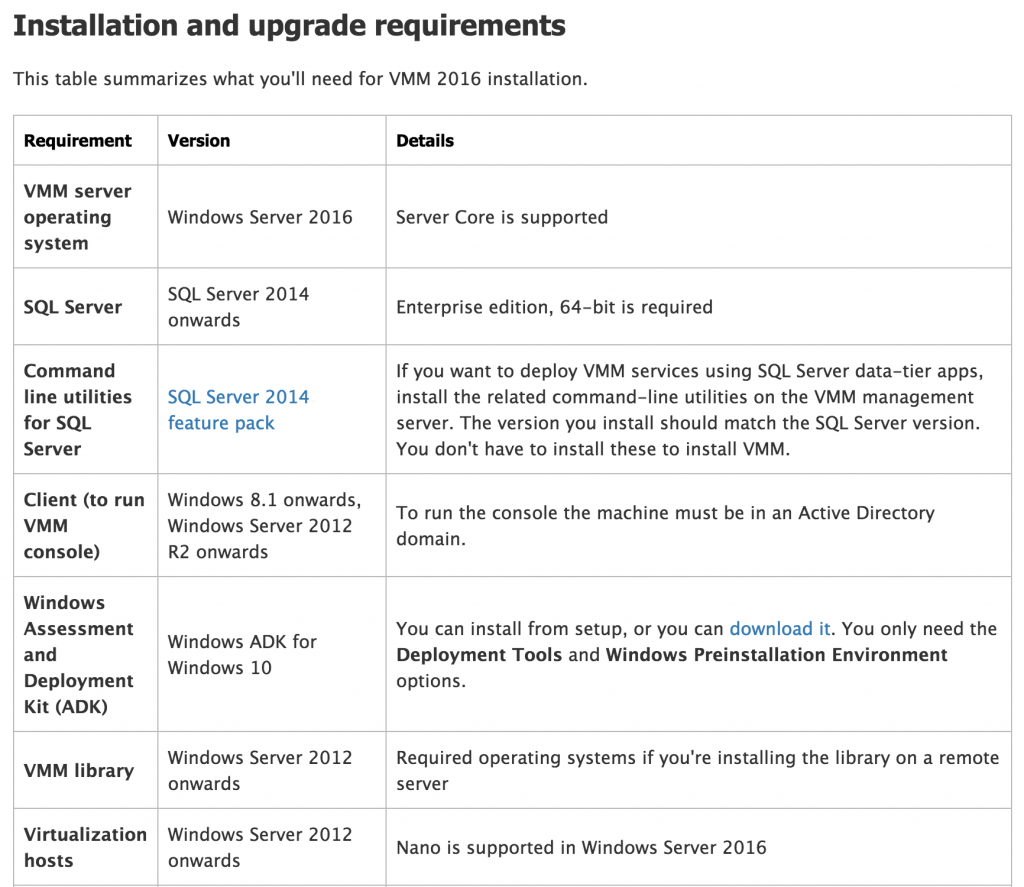 The SQL instance solely used for the System Center is included in the System Center licensing.