Cool Stuff happening!
So 2016 have started and fun stuff will happen in the near future!
Last week me and the family was in the ski mountains Idre and the rest of the family was skiing but I had a achilles tendon rupture in the christmas weekend so I had to be in the cabin most of the time! Although one evening I got to do some sightseeing on the mountain B-)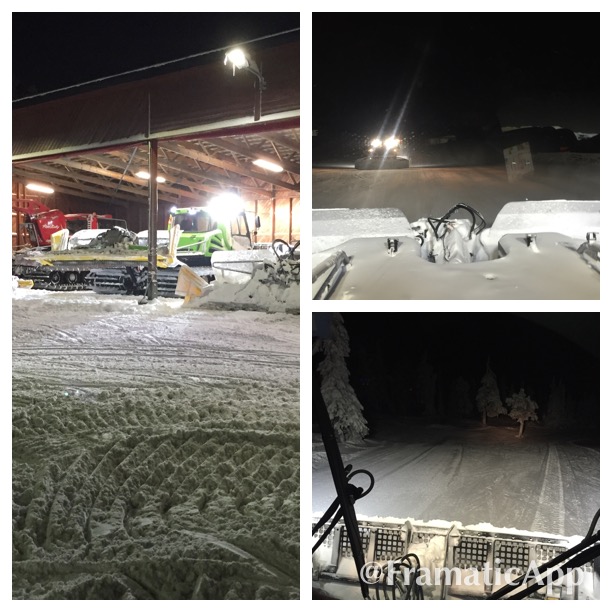 Pretty amazing stuff going with a large piste caterpillar and seeing the result!
But more importantly what is happening in the near future:
DevOps Hackathon in CopenHagen 20-21/1
I will be one of the proctors on Rasmus Hald´s DevOps Hackathon that will take place in Microsoft´s office in Copenhagen Denmark. During two days we will do workshops in DevOps stuff.
NIC in Oslo 4-5/2
Me and Fredrik will do two sessions on DevOps and automation with Chef/Azure/PowerShell/ARM during the Nordic Infrastructure Conference
Want to join? sign up here and book your flights
TechXAzure Microsoft Sweden 15-16/2
During the two-day event at Microsoft Sweden´s TechXAzure me self and Fredrik Nilsson will talk about AzureStack,OMS,Chef and Azure
DevOps day Microsoft Sweden 24/2
In this one-day event I will be with some MVP friends Jacob and Mathias and also Fredrik Nilsson where the Swedish Devs and Ops will learn how to become DevOps with Microsoft solutions.