New Azure Backup Server (Disk to Disk to Cloud)
As you might have noticed a "new" backup solution has arrived and that for the Azure Backup, if you check your backup vault in the azure portal you can see that the new option for "Application Workloads" have appeared.

Downloading and installing it shows that it has traces of the DPM server: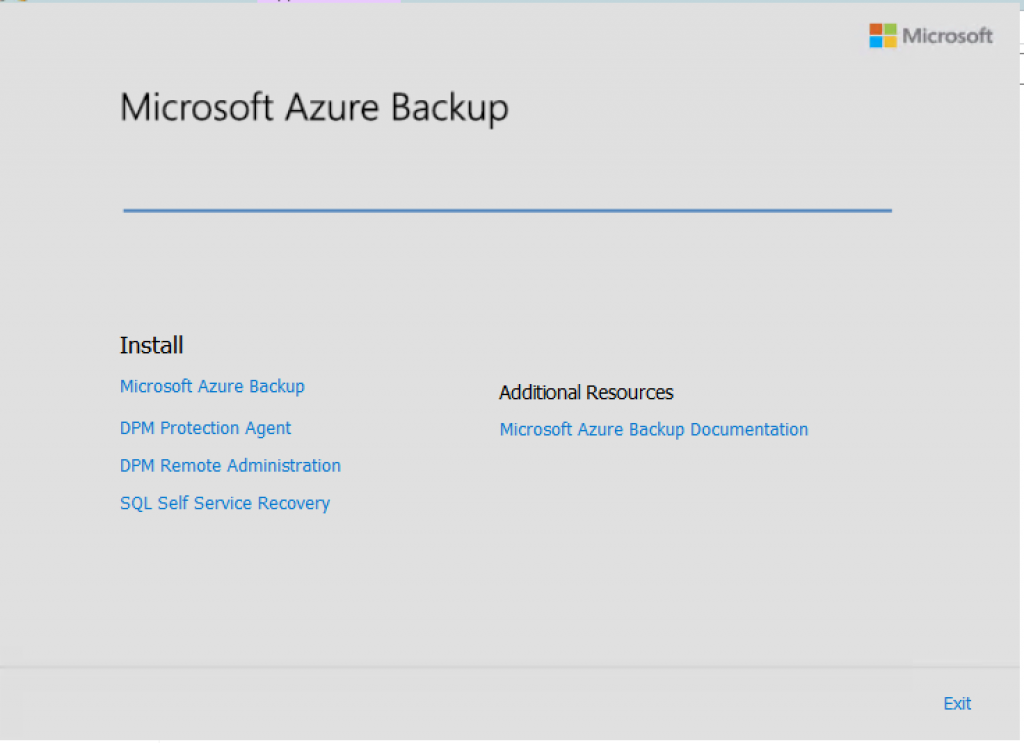 And it can be installed on a windows 2012 R2, although you need the .Net 3.5 for the SQL 2014 instance (I know it is crazy!). The SQL 2014 license is included in the setup but can only be used for the Azure Backup Server.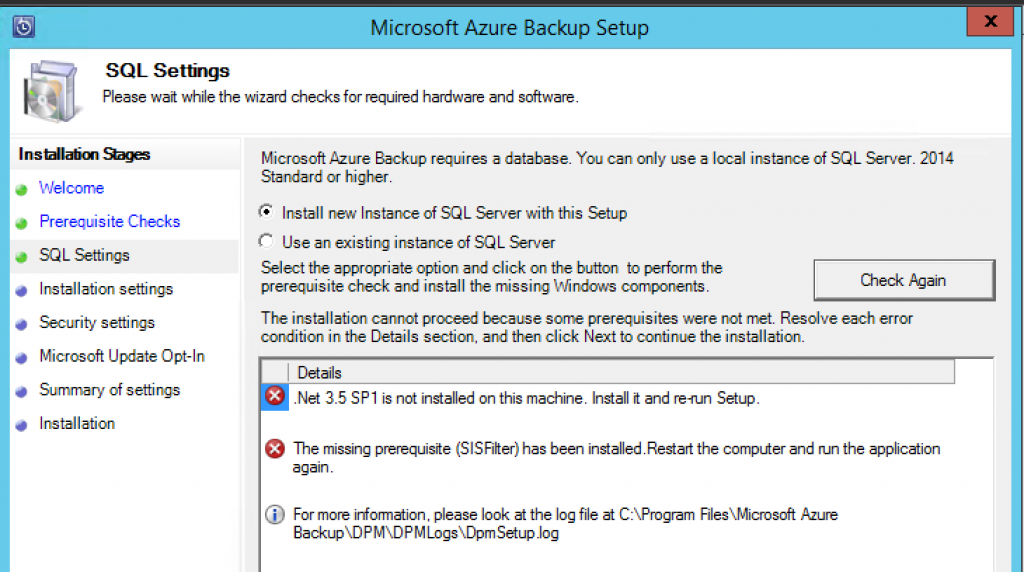 So with some PowerShell and an Internet connection I add the .Net 3.5 and can continue installing…

 In the installation wizard you add your backup recovery vault from Azure and then when it is installed you will have to install agents on the instances you want to protect. You can install this server in a VM or on a physical box, you will need some storage attached to cope with the backups that will be stored locally before they are lifted to the cloud.
When it comes to licensing I have not found anything else than the documentation on Azure and that says the price for protected instance and that makes this really interesting if you do not have System Center and want to start utilizing a backup solution that can protect Hyper-V, Exchange, SQL etc this becomes a viable solution!

Also if you are looking at the Microsoft Operational Management Suite where backup is a part of, this new feature makes it even more compelling to start utilizing the suite when not already using System Center.