Azure Automation and Runbook Gallery generally available
Today as the Teched Europe kicks off with the Keynote there where several new announcements and one was that Azure Automation and the Runbook gallery now are General Available.
If you have not tried the Automation during the preview then you now can create a Automation account from the portal and start playing!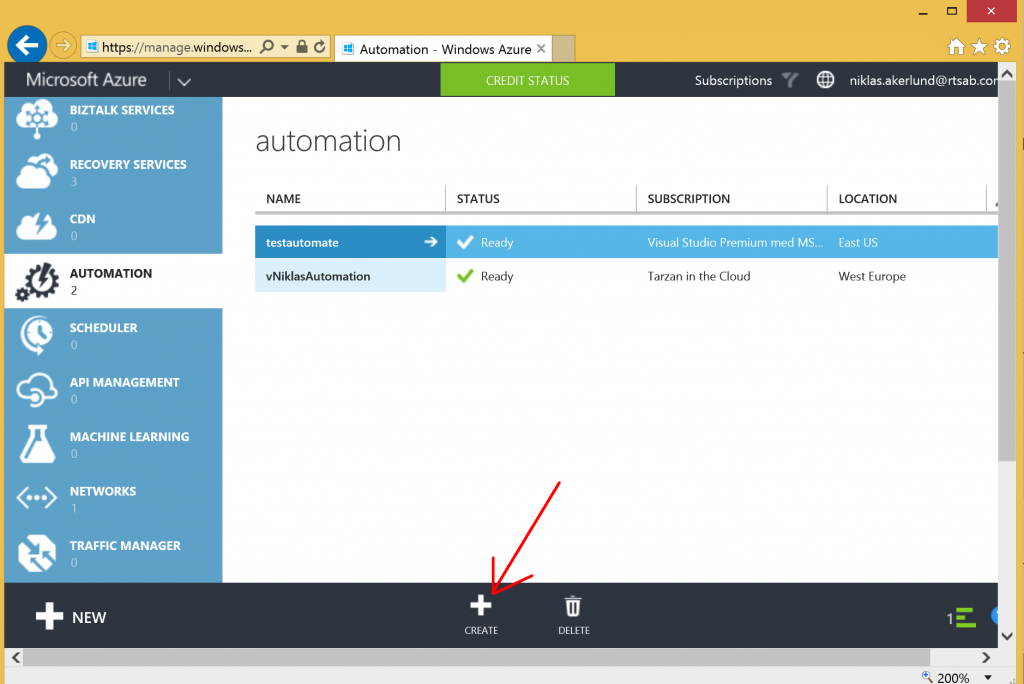 Click on create and name it something smart and to what subscription it should be part of, right now not all regions in azure can be used for the automation accounts. The following regions can be chosed:
East US
South east Asia
West Europe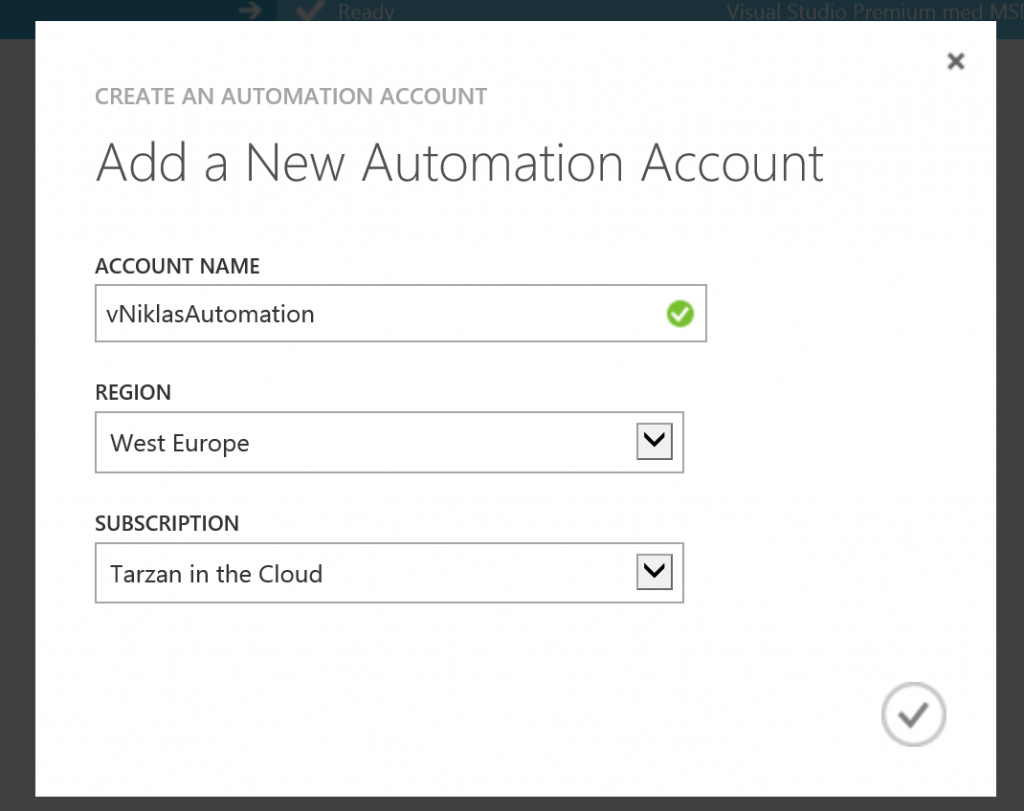 When you have an account you can see the first page where some good links reside for you to dig into and learn more about the Azure Automation: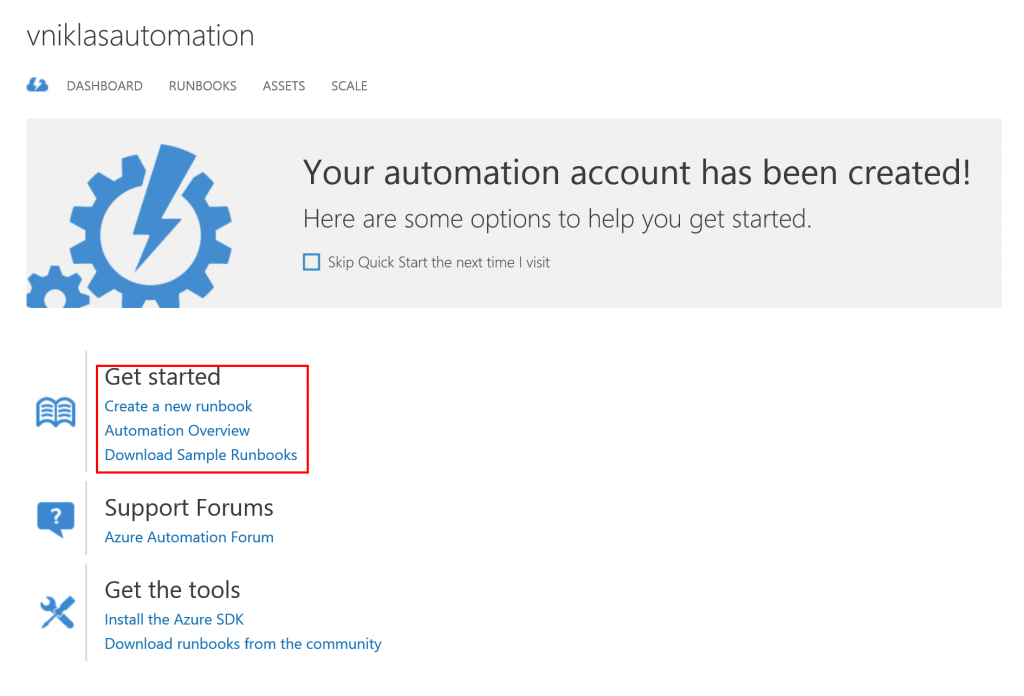 When you want to create your first Runbook, Microsoft has the Runbook Gallery that you can use to get speed in the automation process as there are several scripts that can help you get started, maybe there is already a script that fits or maybe just need a small customization to get it to do exactly what you want!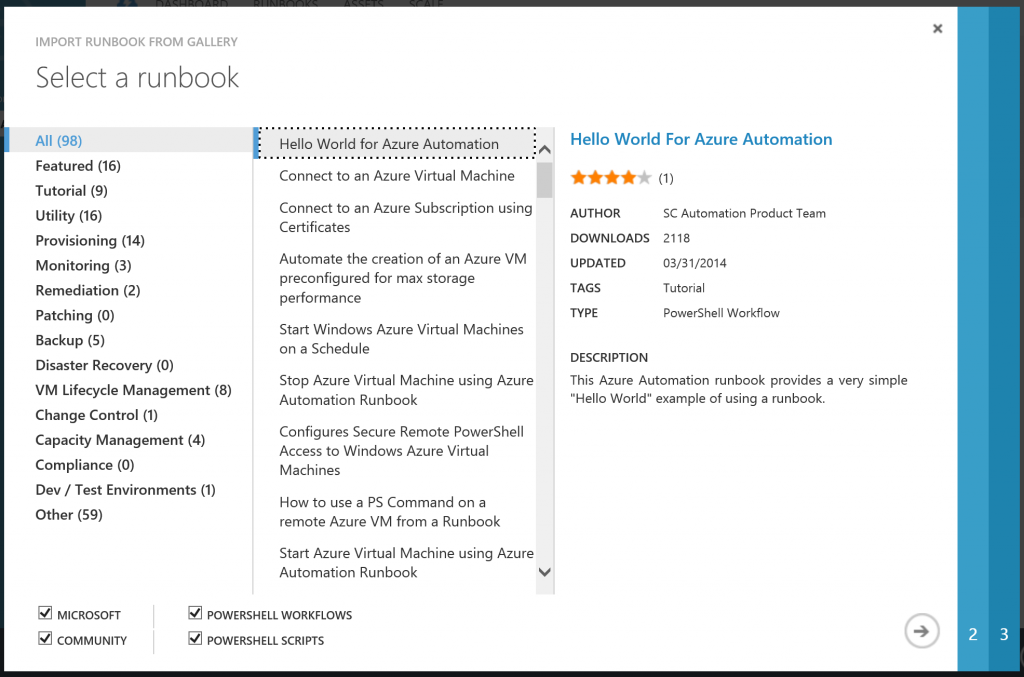 Out of the box you get one module in each Automation account and that is the Azure Module, and it is the latest version right now 0.8.9. There is a possibility to add your own modules, scripts, credentials and certificates.
So what is the cost for running azure Automation? Now you get 500 minutes of runtime in your subscription but you can change that if you run out of "free" time to standard and then you will be billed, the 500 minutes as described below is for all your automation accounts in that subscription.

In this earlier post I created a Runbook script to check and manage my daughters Minecraft server so you can see an simple example of some azure automation 🙂