Windows Server 2016 "Core" in Azure with a [small disk]
As it is known we should use Windows Server 2016 foremost and as often as it is possible and try to not use with a "Desktop Experience" unless it is really necessary! Of course it makes total sense if you are deploying a RDS solution but if you deploy a AD DC and file servers then naaaee….
In Azure it is not just called Windows Server 2016 and searching in the marketplace you can see that there the name core is the denominator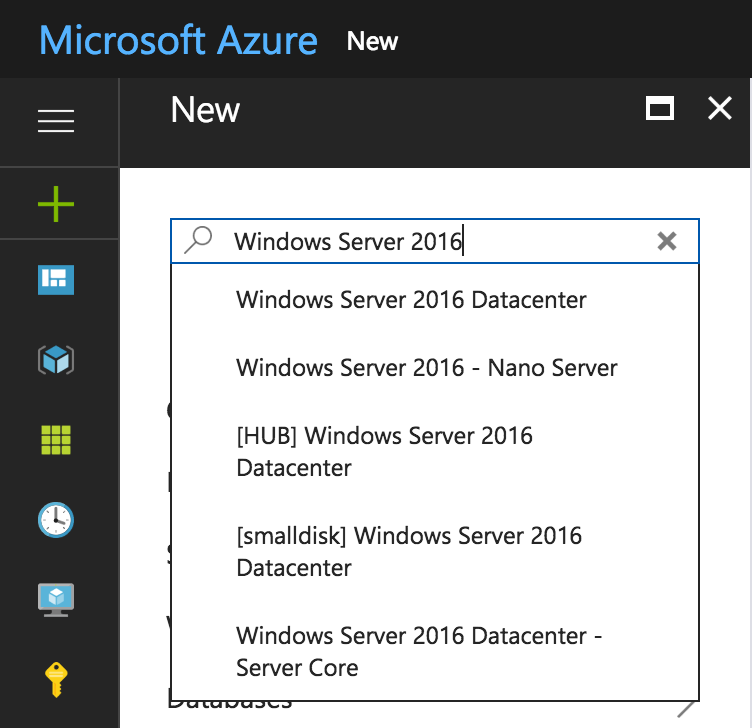 And it kind of make sense that the Server without GUI can and should use the Small disk option that is to be used with the new managed disks so you have to dig a bit deeper and search for small and then you find those:

Deploying with CLI or powershell with a template need the right SKU to get the core :
"publisher"

:

"MicrosoftWindowsServer"

,

"offer"

:

"WindowsServer"

,

"sku"

:

"2016-Datacenter-Server-Core-smalldisk"

,
Unfortunately Azure have the core as a name but should instead use the "Desktop Experience" on the other one instead so it was consistent with the install of regular OS deployments in a datacenters..
And the system drive is 30 GB large

happy deploying!
---