Why are my Hyper-V hosts in VMM reporting "Needs Attention"?
If you are kind of new to System Center VMM console and wondering why after a while your hosts responds "Needs Attention" and checking the host properties and seeing that everything looks green in the status, then continue and read this post!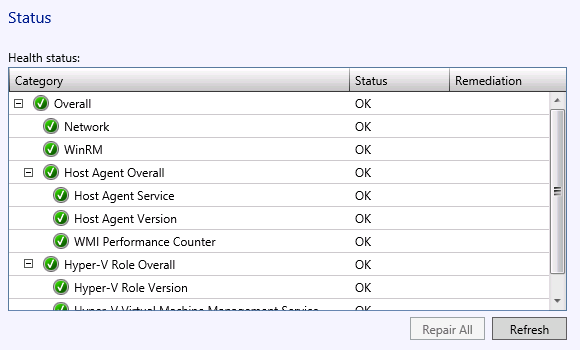 You can just extend the console by right-click the hosts bar and add the column with "Agent Version Status" and then you can see the reason for host status,

The reason for this "Upgrade Avail" is that the VMM server has been updated with some new patches/updates that came with Windows Update and now you need to update your hosts to have the new agent to properly talk to the VMM Server.
That can of course be done with PowerShell if you have quite some hosts…  You can of course also get the list of which hosts that need an update,

And then with the following command also update the hosts that need to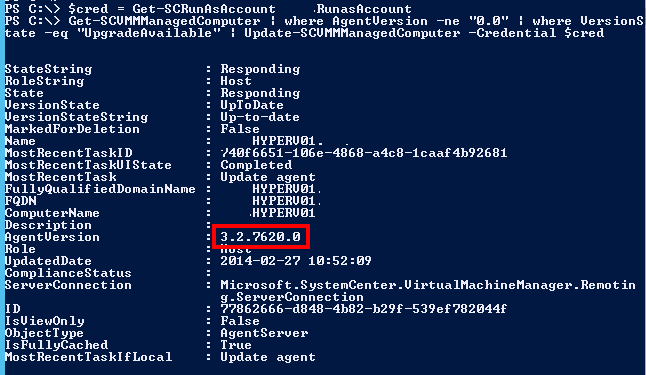 If you are wondering why I am filtering on Agent-Version -ne "0.0" is because in this environment there are several VMware hosts and they do not have a VMM agent but is recognised as managed hosts and appear when getting the "managed computers"
Get-SCVMMManagedComputer

|

where

AgentVersion

-ne

"0.0"

|

Select

ComputerName

,

VersionState

,

AgentVersion

|

Sort-Object

Computername

-Descending

$cred

=

Get-SCRunAsAccount

XRunasAccountX

Get-SCVMMManagedComputer

|

where

AgentVersion

-ne

"0.0"

|

where

VersionState

-eq

"UpgradeAvailable"

|

Update-SCVMMManagedComputer

-Credential

$cred
Good luck 🙂