At the MMS 2012 I had the opportunity to write the beta exam 71-246, Monitoring and Operating a Private Cloud with System Center 2012. This exam was released during the summer as 70-246
As my earlier post announced I could see on the Prometric site that I passed, but the MCP site did not reflect this and I waited quite a while but nothing happend, so I sent in a support request and now after a week I got a mail that they have solved the transfer from Prometric.
Here is a screendump of my certification transcript

and watch the date of achievement..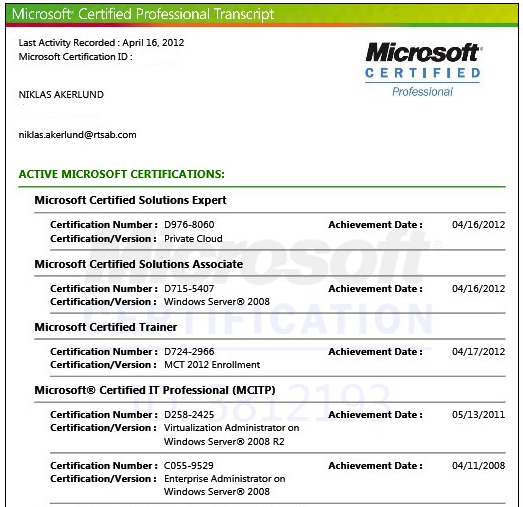 Good luck you other guys in achieving MCSE Private Cloud!